Peter Batty
Biography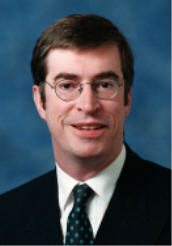 Peter is widely seen as an industry leader in the rapidly growing field of geospatial and location technologies. He is currently Founder and President of Spatial Networking, a startup which is developing a new infrastructure for calendaring and scheduling, combining social networking with future location . Previously he has served as CTO at two of the industry's leading companies as well as a cutting edge startup:
CTO of Intergraph, the second largest geospatial software company with revenues of ~$600m (2005-2007)
Co-founder and CTO of Ten Sails, now Ubisense, an industry leading startup in precision location tracking systems using ultrawideband (UWB) technology (2002-2005)
VP of technology at Smallworld (now part of GE Energy), which grew from startup to global market leader in GIS for utilities and communications during the 1990s (1992-2002)
He has been a member of the GeoWorld magazine Editorial Advisory Board since 1996, has published many articles and spoken at many conferences around the world, and has received a record nine speaker awards from GITA (the Geospatial Information and Technology Association), for presentations at their North American and Australian conferences. He has been involved with industry standards efforts including the Open GIS Consortium and IEC TC57 Working Group 14, and is currently a member of the Board of GITA. Peter also worked in the geospatial field with IBM.
He has a Masters degree in computer science from Oxford University, finishing top of his year, and a BA in Mathematics, also from Oxford.
Press
Batty's insight about sentient computing and other technologies clearly impressed conference attendees. "He looked at GIS in a completely different light," said Mike Goggin, business analyst with electric and gas utility Exelon Corporation. "He looks at things well in advance to open our eyes."
GITA Conference News, 2004 (PDF format, page 1)
Peter Batty of Ten Sails has won six Speaker Awards at GITA. That was not lost on attendees as the room was packed and included many people sitting on the floor to hear about "Technology Trends in the Spatial Industry."
GIS Monitor on GITA 2004
Intergraph "has hired one of the most respected geospatial visionaries in Peter Batty, now on board as CTO".
Directions magazine top 10 events of 2005
Batty's entrepreneurial experience and vision on technological developments should serve to invigorate the software development team at the company ... But perhaps, Batty's greatest asset will be to act as the "Bill Gates" (in the CTO sense, of course) of Intergraph to see well beyond the cotton fields surrounding the company headquarters.
All Points Blog on Batty's appointment as CTO of Intergraph, 2005
Chris Stoltz, general manager for GITA Australia and New Zealand, compares him to Bill Gates. "He's the sort of person who has an understanding of spatial data and location-aware technologies that goes beyond what most of us would dream of having", Stoltz says. "And because of this he has very valuable insights to share with us".
Computerworld New Zealand, 2006
I've just interviewed one of the real Gurus of the world-wide geospatial information industry; You know – one of those people acknowledged by his peers as an industry expert and who is expected to say something profound or visionary virtually every time he opens his mouth. Peter Batty doesn't claim the role but he certainly qualifies – he is globally recognized by his peers as an industry leader on spatial information management and location-aware technology.
Landmark magazine, Australia, 2006 (PDF format, pages 6-7)
Peter Batty started the session off with a "short history of GIS moving to the mainstream", which I found particularly fascinating for folks in the geospatial industry because it provided a historical perspective from someone who comes at this subject with a broader, I would say, non-traditional GIS perspective ... he has been involved in a lot of this and knows from first hand experience whereof he speaks.
Geoff Zeiss of Autodesk at Between the Poles blog, 2007