I live in the Wynkoop Mercantile Lofts, directly above the Wynkoop Brewing Company in downtown Denver. The address is 1792 Wynkoop Street, #508. My home phone number is 303 296 2651, mobile phone number is 303 523 2578. The entrance to the lofts is on Wynkoop Street, at the end of the bar closest to Union Station, as shown in these pictures:

Someone was even kind enough to label the sidewalk, for the benefit of anyone crawling along from the Wynkoop bar!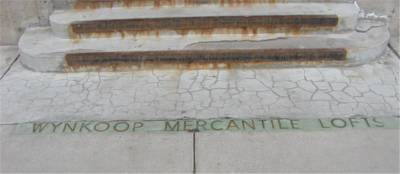 Here are a couple of ways of getting here:
From the south via I-25
Exit on Auraria Parkway and keep going until it turns into Market Street (bear left slightly as you cross 14th Street). Continue along Market to 18th Street, turn left, and there are several parking lots on either side of the street in the 3 blocks before you reach Wynkoop Street.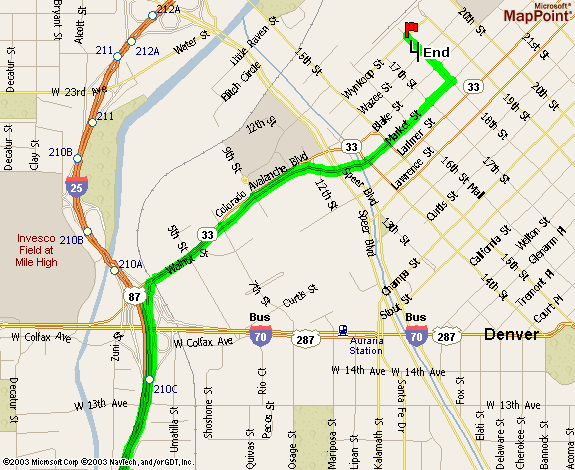 From the north via I-25
Take the 20th Street exit, and turn right on Wazee. There is a parking lot on your right which is a block away from my place. To get all the way to my place, take the first right on 19th and first left onto Wynkoop.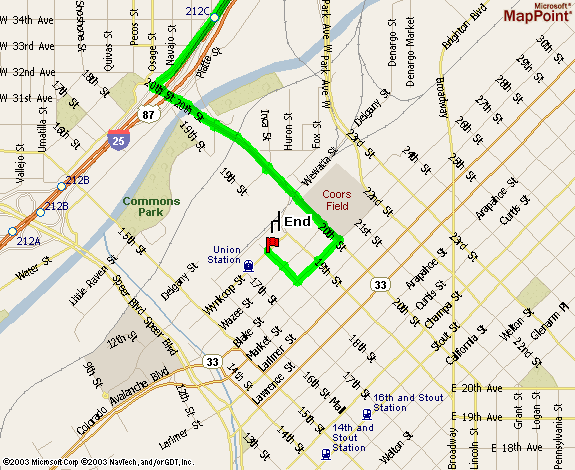 Parking
You'll have to pay to park, but there are plenty of parking lots within a couple of blocks. It will probably cost $5-10, depending on which lot you use. Also, prices tend to go up if there are special events going on, such as baseball games. The payment mechanisms are pretty primitive, and most places you need the exact amount in cash to put into a payment box.
If you come in from the south, go along Market and turn left on 18th, there are several parking lots on either side of the street. These are some of the cheaper options. Alamo Plaza, on 18th between Market and Blake, is usually a flat fee of $5. The closest parking is on Wynkoop Street outside Union Station, but this is usually at the more expensive end of the range. You can also get valet parking at Morton's, which is on Wynkoop Street just next to my place (slightly southwest), for $12 if you're not eating there.